20 May 2021
---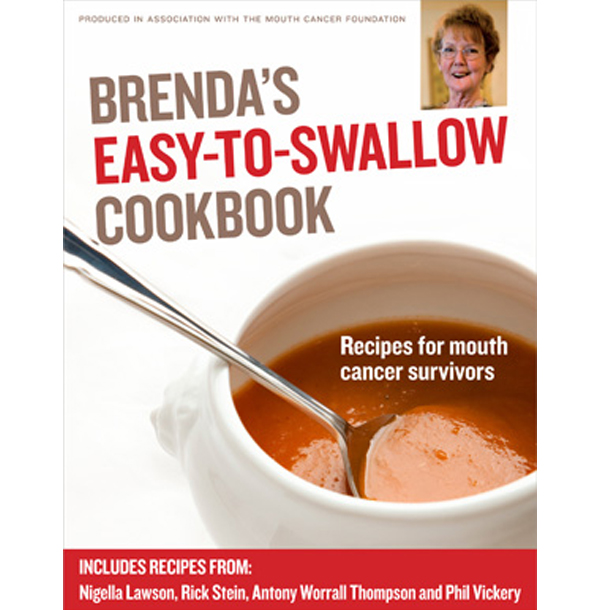 Brenda's Easy to Swallow Cookbook, supported by the Mouth Cancer Foundation, offers easy to swallow meal ideas for mouth cancer patients, particularly after surgery, as well as people who have difficulty chewing and swallowing food.
This wonderful cookbook contains 40 pages of recipes and helpful advice from fellow mouth cancer survivors and celebrity chefs Nigella Lawson, Rick Stein, Antony Worrall Thompson and Phil Vickery, who all kindly gave recipes for free.
To request a copy of Brenda's Easy to Swallow Cookbook email us at info@mouthcancerfoundation.org or click the link – https://bit.ly/3bYgXqD
If you already own a copy of Brenda's cookbook, please share the link with your friends!